Beads and Indian bead jewellery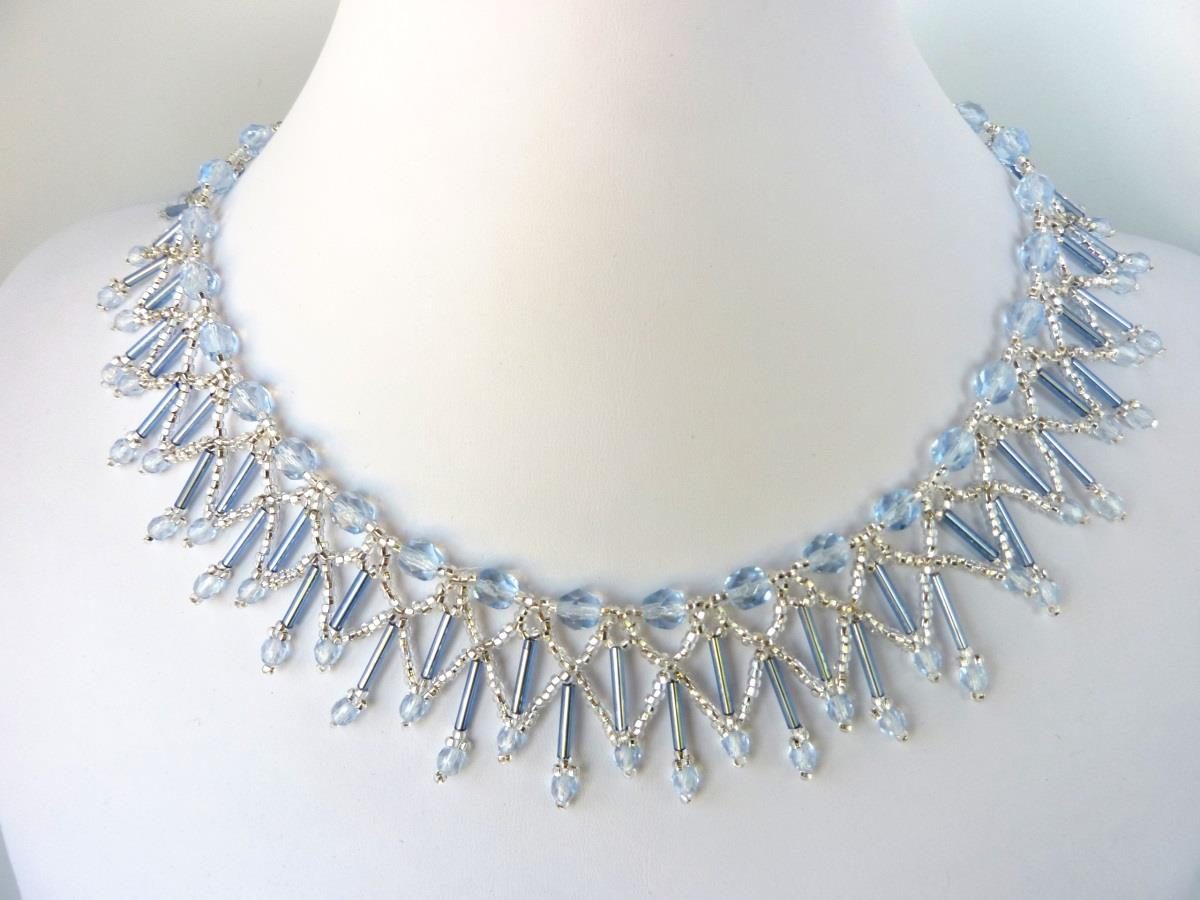 Ranging from hand-carved wooden bead to tiny glass seed ones these beads have been attractive in jewellery from the past to present culture. The traditional jewellery made of beads are believed to origin from date back almost 5000 years now. People during that age use to make beads out of gold, silver, clay, ivory and even wood. India is one of the largest beads producers in the world. Beads made in Varanasi are exported in huge amount throughout the world. Beads made of glass which is frequently used in current time were not discovered in India until 1700. If you are interested in bead jewellery then go to the Antiquariat Jaipur which has a huge collection of bead jewellery.
Beads work in Gujarat and Kashmir
Gujarat is very famous for its beadwork, artists from Gujarat are famous for stitching different types of beads on clothes which makes them look better. The artisans also turn and convert beads into the fabric. This process needs a lot of hard work including a lot of time, skill and energy. These beads are used to make bags, and other articles because of its firmly and close stitches. This stitching is so strong that there is no need of any extra tectiles to hold it together. If we talk about Kashmiri beads these are also known as Bollywood beads. These beads have metal frame holes, use a single colour base, it doesn't soften or heating and durable and strong. So these beads made in various places of India makes very attractive jewellery which is loved by all kind of generations. If you are also willing to try this bread jewellery then visit Antiquariat Jaipur and grab some fine art of bread jewellery.
Types of beads
Maruti beads- This type of beads combines silver-plated side caps with Kashmiri beads which make it different in certain ways which result for its unique lustre look. These beads really amp the lustre and colour, where colour and size of this beads are very vast ranged and spectacular. Weather covered with rhinestone, mirror or glitter or a magnificent combination of these the lovely combination makes a real attractive bead jewellery which is loved in every category.
Lac beads- We can say that India is also home to the lac beads. Lac is basically formed by the secretion of small insects living in trees, the material is collected manually by hand powdered, washed and then heated to form a malleable clay-like substance that can be shaped easily coloured and glued to the other surfaces. These material are used later to shape them as desired and then hand carved for the design and the shine on the piece.
More than these types of beads, there are a lot of other types which are used to make traditional as well as fashionable jewellery which you may use to add charm to your look. To have some fine jewellery pieces made of beads, we welcome you at Antiquariat Jaipur where we have a wide range of this jewellery pieces. you can also visit our website for more details, i.e., http://www.antiquariatjaipur.in